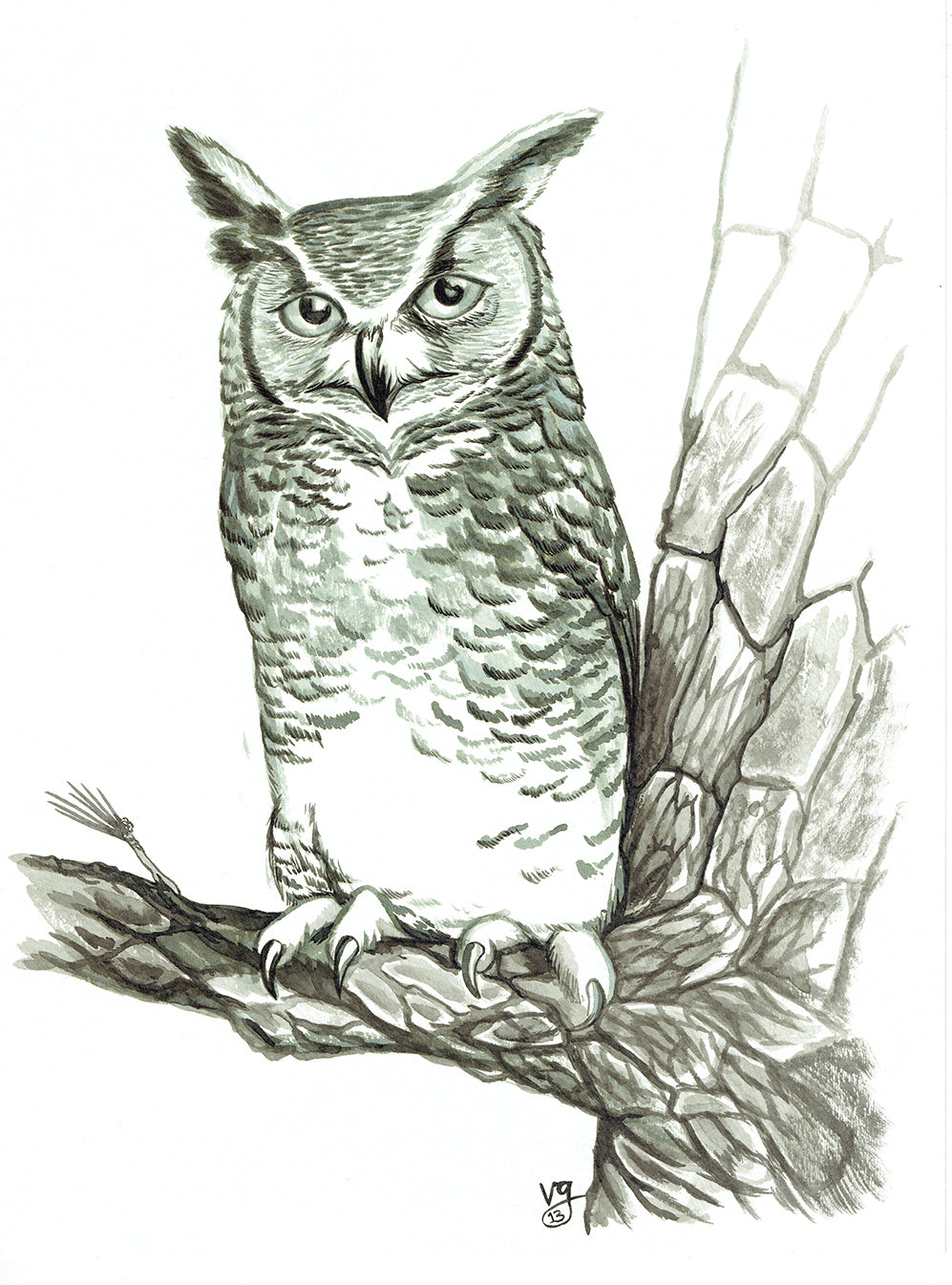 2013 Superb Owl— Great Horned Owl Original Ink Wash Painting
Regular price $ 156.00 Sale
The 2013 Superb Owl painting is still available. 20% of the sale will benefit the chosen wildlife conservancy/rescue in the year it is sold. 
The 2013 Superb Owl is an ink wash painting of a Great Horned Owl on 11x15 inch, 140lb cold press watercolor paper. 
Your painting will come to you wrapped in a protective sleeve in a rigid photo mailer. Please contact me if you are interested in having it professionally framed before you receive it, and I can have that arranged.