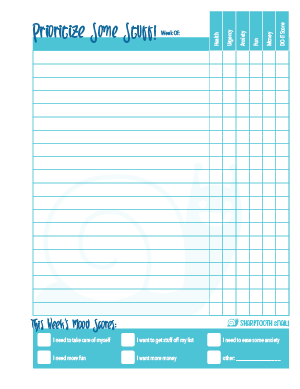 Priority Matrix Worksheet
Regular price $ 0.99 Sale
A fun worksheet I devised to help prioritize the myriad of tasks we have to do in a given week.
It's so easy to fall out of balance, so use this as a tool to evaluate whether you're keeping the motivators of Health, Urgency, Anxiety, Fun, and Money in check. 
This is a download. You'll receive a link to download your worksheet after checking out.
This item is for personal use only.