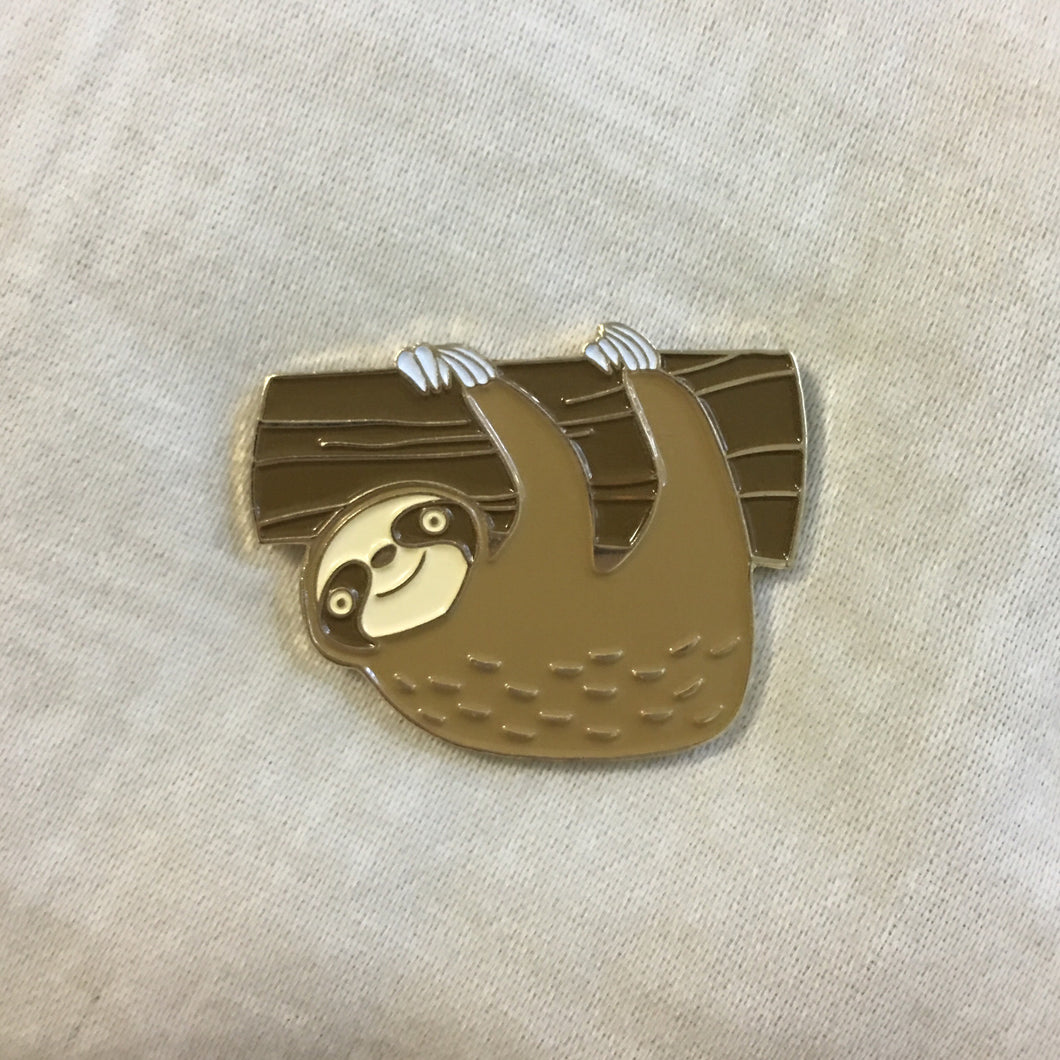 Sloth Enamel Pin
Regular price $ 10.99 $ 7.00 Sale
1.25" enamel pin with a cute sloth on a branch. This is one of my most popular designs, so it was high time to enamel-pinnify it!
Gold metal and soft enamel with two posts, stamped with the Sharptooth Snail wordmark on the back.
And remember to protect your collection by grabbing a pair of deluxe locking clutches.